Regular price
$65.00 USD
Sale price
$46.00 USD
Unit price
per
Sale
Sold out
A powerfully intelligent blend of functional nootropics and adaptogens formulated to supercharge your mind and enhance cognitive function.
Boost energy with
no crash
(caffeine alternative)
Boost focus and clarity
D
efeat brain fog and procrastination
Increase motivation and productivity
Regulate stress hormones
Adapt to daily stress
Regulate sleep cycle
Avoid fatigue and burn-out
If you are looking for a clean, natural energy boost, combined with enhanced clarity and focus - you need this supplement in your life.
These supplements contain only 4 intelligent ingredients:
+ Lions Mane Mushroom - Clarity, Focus, Mood, Alertness
+ Maca Root - Energy, Mood, Hormone Balance, Libido
+ Rhodiola Rosea - Calming, Energising, Fatigue / Burnout
+ Vitamin D - Mood, Immunity Function, Nutrient Absorption
Perfect for those with a busy lifestyle seeking to sustainably amplify mental performance, spark creativity, increase productivity and avoid burn out.
Share
View full details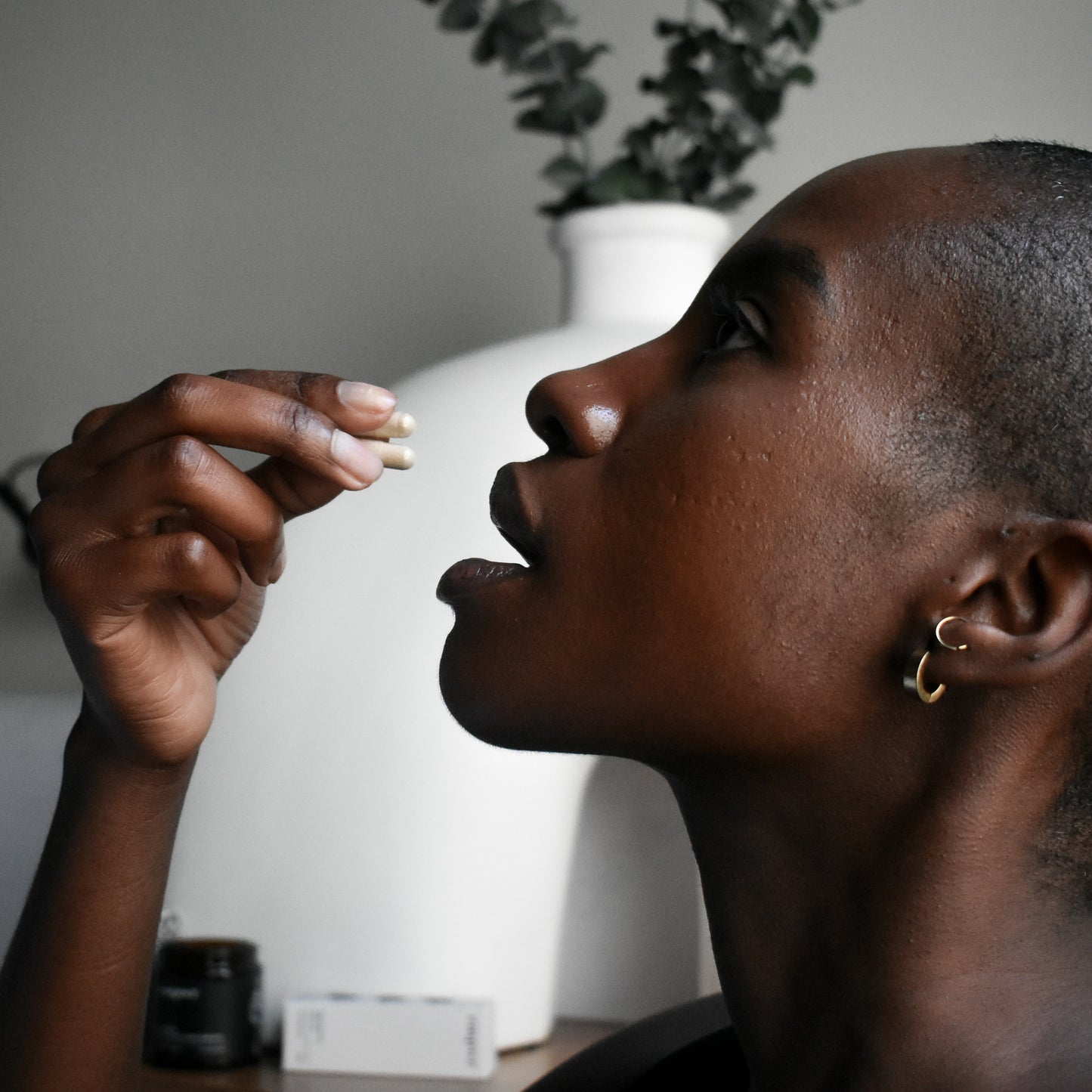 Significant lift
An exceptional product. I've personally experienced a gentle yet significant lift in energy and mood. They give you that mental and physical 'drive' that enables increased productivity and I feel I am able to be a lot more focused. More than I've been in a very long while.
Highly recommended!
I want to say that the supplements aren't a magic pill, but they changed a couple of core things in my day-to-day that affected so many other aspects of my life. First, I struggle with sleep; thus, I suffer from low energy and hard crashes after lunch. To compound that, I often drink lots of coffee, making everything worse. I started taking Change Nootropics in January, and immediately I felt more awake and generally more alive. Coffee then made me too jittery, so I stopped and didn't have those harsh crashes after lunch. Since I had and used more energy throughout the day, my sleep started getting better. Ultimately, this impacted so many areas of my life, including productivity, feeling fresh, increased focus, higher energy, balanced mood, clear thinking, alertness, and many others.

Highly highly recommend!
Sunshine
This really worked for me. Struggled with energy a lot especially in a country as dull as UK so just helped with bringing me up and making more productive!
Does exactly what it says on the tin (jar)
Introduce this into my daily routine, and I'm currently mixing it up between taking the capsules the traditional way or pouring the contents into my morning coffee (as per the founder's personal recommendation). I must say pouring it directly into my coffee does leave me feeling like it supercharges it and gives me the boost I need in the morning.
Great product and I would highly recommend it to anyone, especially now as I write this and we are heading into that autumn-winter season. It will kick-start your day with the much-needed booster!
Great product!
Great product, I have felt the benefits immediately